Last Updated on November 21, 2022 by Claire Dickey
This article will show you how to avoid the Cash App instant transfer fee and deposit issues. You're probably thinking, "What is the cash app instant transfer fee?" It's a small charge that can add up if you make a lot of transfers between your bank account and the Cash App. You may also be wondering why there are problems with deposits in your Cash app account when it should be free! This article will tell you what the cash app instant transfer fee is and how.
Let me come to the point straight away, what is the cash app instant transfer fee?
As you know, the cash app is one of the most amazing e-wallets. There are a lot of free features that we can avail. However, some are paid. Instant money transfer to your bank account from your cash app wallet is a paid feature.
How much does the cash app charge for an instant transfer? Here we Gonna Explain.
You will be charged when you instantly transfer money to your bank account from your cash app wallet. They charge 1.5% or $0.25 on a single transaction.
For example, if you want to transfer $100 to your linked bank account from your cash app wallet, you will be charged $1.5. However, if you want to transfer only $15, you will be charged $0.25 instead of $0.225.
Recommended Reading: Cash app clearance fee sugar daddy
So the minimum fee they charge per transaction is $0.25; however, it is 1.5%, otherwise. You must be wondering why the cash app charges high fees. This fee is for an instant cash transfer from your cash app wallet to your linked bank account.
However, there is a standard transfer service as well. And the amazing thing is that it is free to use. But it takes 2-3 days to transfer the money to your linked bank account from the cash app.
There are many other free features of the cash app. We can download and install it for free. Evening creating a cash app wallet account doesn't charge a single bucks. We can link our debit cards and transfer money from one cash app wallet to another free.
Does Cash App Charge Any Fee?
After you use Cash Program and its associated Cash Card, you will receive certain fees when you first open the app. You'll be charged those fees the first time you use the Cash App to make a cash payment. These fees are unfortunately avoidable. Cash App allows you to send money from your bank account for free but will charge you 3% if you pay with a credit card. If you want to send money for free, you can use a bank account or debit card.
If you ask for an instant transfer of funds from a cash app to your connected debit card, the Cash App also charges a 1.5 percent fee. The transfer is free if you require money to a bank account. You must wait 1-3 working days for the transaction. The transfer fee is free of charge.
How much does Cash App Charge for a $1000 instant Deposit?
The $1000 instant deposit is charged at a flat rate of $15 per transaction. This is a flat fee for all customers regardless of the amount deposited. You don't have to worry about being overcharged or undercharged. This is a fixed cost.
Here Is one Example:
Transaction Amount: $1000.00
Transaction Fee: $15.00
You Get: $985
Note: To keep your cash deposits at least $3,000 a year, you can transfer $3000 a month from your checking account to your Cash App account. This reduces the interest you'll earn by.12% each month. If you transfer $1500 a month, you'll only have to keep $1500 in your Cash App savings account.
What is the Cash App fee for $50?
The $50 credit card cost for the cash app is $1.50, which will amount to $51.50 from the sender's end. The instant deposit sending $50 costs $0.75, and the $49.25 is awarded to you.
However, the Cash App charge can always be modified and fluctuate. So the real calculator should be used, and the fee verified before mailing.
What is the Cash App fee for $100?
The cash app won't charge you for a standard withdrawal of $100, as it does for all Standard withdrawals. You will have to pay a $1.5 fee to withdraw $100 from Cash App if you have to cancel an immediate withdrawal.
What is a $200 fee for Cash App?
Credit cards are a way to pay for things and avoid carrying cash. They have their drawbacks, though, which include high fees. Using the Cash App will save you money. You'll pay $206 if you send someone $200 via the app that sends you money from a connected credit card. Using the app, you do not have to pay any money on your debit card or bank account.
What percentage does the cash app take for instant deposits?
There are no fees. Cash App takes a 1% fee for all payments (including Paypal and Credit Card payments). You can find out more about fees here: https://www.cashapp.com/help/fees.
How do calculate the Cash app Fees?
As of this writing, there is no charge for sending or receiving money using the Cash App. There are, however, fees for sending money within Cash App. For example, it costs $
These fees are based on 2.9 % + point three for every transaction.
The square app fee is the amount that is equal to the amount multiplied by 0.029 and an addition of 0.3.
These fees can vary by bank and country.
How to Calculate Square Cash App Fees?
Enter the amount of money you want to send or receive. Click "send/receive". At the top right corner of the page, under "deposit information," click "fee calculator." Enter the amounts for each fee. In the drop-down menu labeled "amount," choose the option that best describes the amount you want to send or receive. Select a fee type at the bottom of the calculator screen, if desired. Enter your information and then click "calculate fees.
How to Use Square Fee Calculator?
Enter the deposit amount in the first box and the currency amount in the second. The calculator will show you the total fees. Square also provides a handy link on their website that will take you straight to the fee calculator.
Steps to instant transfer from cash app to bank account?
You just need to follow the simple steps to instantly transfer your cash app balance to your bank account.
Follow the steps mentioned as below: – 
First, log in to your Cash app on your mobile device. 
Now tap on the $ icon to check the balance in your cash app wallet. 
You can see an option on the screen as "Cash out." Click on it.
You need to enter the amount you want to withdraw from your wallet and transfer it instantly to your bank account.
Click on the "Cash out" button.
The next page will prompt you to select the transfer type as "Standard or Instant."
Now select instant transfer, and you will be asked to enter your pin or scan your fingerprint as a security code to finalize the transfer.
Boom! Your money has been instantly transferred to your linked bank account once you have passed the security check by the Cash app.
Fix Cash App Instant Deposit Issues
While transferring instant cash to your linked bank account, you might face an issue. So, let me introduce you to the resolutions to that issue. It is not common, but still, I would mention those so that you can transfer your money without any hassle.
You can solve the issue following the below-mentioned steps: – 
First of all, you should always check your internet connectivity. Sometimes, you can resolve any issue just by following this simple step. If that is the case, then you should restart your internet connection. I am positive that it will resolve your issue quickly.
If your internet connection is working fine, then the second case can be a slow or unresponsive server by your bank. Sometimes, due to high user engagement, the bank's server takes time to respond, surpassing the limit. In that case, you should try once again after some time, like 20-30 minutes. Or it may take a day to resolve by your bank. The savior is you can contact your bank in this case.
Sometimes, you can quickly fix the issue by just updating your cash app. Some of the older versions expire and don't work anymore, and you won't be able to instantly transfer your money to your linked bank account. In that case, I would suggest you go to the app store and check if an update is available, then please update and resolve this issue.
If you have tried all the resolutions mentioned above, but your issue is not resolved, I suggest you get in touch with the experts. Those can be a savior for you, so you can call Cash app customer service. They are available to resolve all the issues related to cash apps.
How to avoid cash app instant deposit fees?
You might be looking for a trick to avoid fees for cash app instant transfer. Actually, there is no trick to using an instant money transfer to your bank account without paying fees. However, you can use the available alternatives like as mentioned below: – 
You should select Standard transfer if you can wait for the money to transfer to your linked bank account. Yes, the standard money transfer is free of cost. And you can get your money transferred to your bank account without any additional cost.
There is one more alternative you can use to lessen the fees of using a Cash app card. We can't avoid the fees at all using this alternative. However, it can be less than an instant transfer. There is a nominal fee of $2 for every withdrawal transaction on cash app card withdrawal. So, if your instant transfer fee is higher than $2, you can avoid the higher one and opt for the lesser one by withdrawing cash using a cash app card. 
The cash app to cash app wallet transfer is free of cost. You can opt for it if you intend to transfer the money to your family or friend to avoid the transfer fees. You simply need to add that person to your Cash app account and transfer money to them.
You May Also Like to Read: Fake cash app payment screenshot generator
Now I hope Your Question About How much does cash app charges for instant transfer has been solved.
FAQs
Why Won't My Cash App Let me Deposit instantly?
You might face this issue due to the debit card you linked to your Cash app account. Some of debit cards don't support frequent transactions. So, in that case, you should update another debit card.
Can you send $10000 through the cash app?
Sorry to say, but the cash app has a cap limit. You can only send or receive $1000 in one month using the cash app. You can increase this limit by verifying your identity with them using the date of birth, full name, and last 4 digits of your SSN.
How do you know if your cash app is verified?
You will see a badge adjacent to your $Cashtags. And it will be visible on your name when someone searches for it, in your account name on your profile, and in any payment activity view or receipt.
How to do Cash App Instant Transfer Fee calculator
There is no cash app instant transfer fee calculator. But let me mention here it is simple to calculate it. It charges you 1.5% for cash app instant transfer and 3% for cash app credit card fees per transaction on the total amount. You can simply calculate it using any of the available calculators.
Conclusion About Cash App Instant Transfer Fee
We have mentioned all the details about the cash app instant transfer fees, resolutions to fix cash app instant deposit issues, and other details. If you have any queries related to this or any additional queries about the cash app, please feel free to comment below.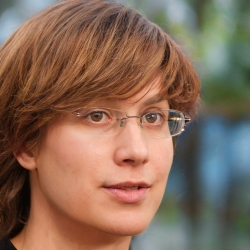 Latest posts by Claire Dickey
(see all)
Was this article helpful?