Here is How to Link Your Cash App Card to PayPal for Hassle-Free Transactions [ 2023 ]
Cash App is an application developed for making transactions and instant payments. It has made it easy for people to easily transfer or transact money with minimal effort. The good point above all is that you can make the payments receive or send whenever you want to.
How To Link My Cash App Card To Paypal ? Lets Find out
If you have a cash app card and you want it to be linked with Paypal, at that point, it is conceivable in the event that you follow the correct technique; you can link your cash app to Paypal. This has been made recently as possible to link them both as in the past few years; it was not possible to connect a cash app card to Paypal.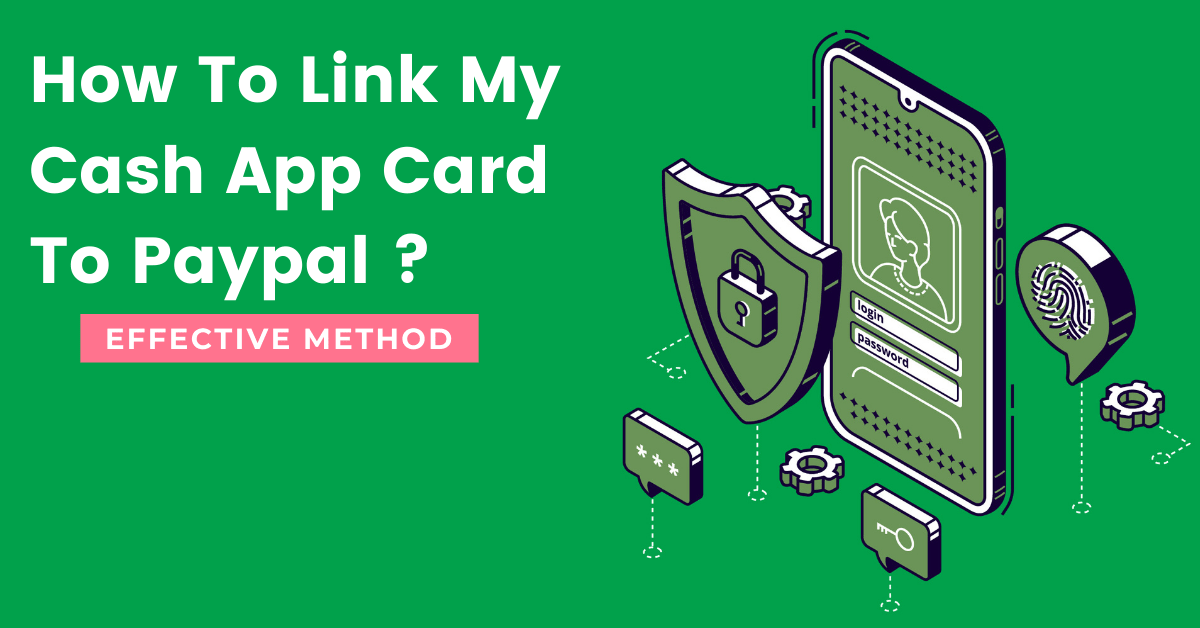 Now the clients can have a better experience and be able to link both these two applications, and can presently add a cash app card to the Paypal account. Now you must be thinking about how you can do that? So here we have shared an effective method in this discussion to help you with an easy guide in linking your Paypal with a Cash app card.
Recommended Reading: Transfer money from greendot to cash app
Linking Cash App Card to Paypal
As you should know that linking your cash app with Paypal is only possible when you have a cash app card with you. If you have the card, then the process doesn't take long, and you can do it very quickly, within minutes. Here are steps given to follow in order to link a cash app card with Paypal.
✅ Open the Paypal application on your mobile phone device.
✅ Click on the gear icon that opens the settings, available at the top right corner of the Paypal home screen.
✅ Then it will display a number of options from which you have to pick up the bank and card.
✅ It will show you all the connected cards on your screen that is visible.
✅ Click on the + sign tab available at the top right corner.
✅ Then you can select the add debit card option.
✅ Then it will need your touch id to proceed further and input your security number.
✅ You may get an option that says to choose a card manually; select it.
✅ Then input your sixteen-digit card number and click on the next tab.
✅ After that, you have to input the CVV number and expiry date of your Cash App card in the next field.
✅ Then at the end, you have to add your billing address and hit the link card tab.
✅ It will successfully link your card with Paypal, and it will become visible under the bank and card column.
Can't link Cash app card to Paypal? Why?
If you are unable to link your cash app card to your Paypal, there may be several reasons for that. You must have to be sure that you have checked each one of them properly. We have listed below some of the points that should be made sure of to analyze the reason why you cant link your cash app card to Paypal.
Recommended Reading: Cash app keeps failing
✅ You need to be a verified and trusted cash app user.
✅ Make sure that your Cash App card is activated and enabled.
✅ Your account must be approved on Paypal.
✅ Your app should be updated.
✅ Make sure that the Paypal settings are correctly set.
If you are having trouble linking your bank account to your Cash App: ( Here is How You Can Troubleshoot )
✅ Tap the Balance tab on your Cash App home screen.
✅ Press Cash Out and choose an amount.
✅ Select Standard (1-3 business days)
✅ Type "cashapp" in the search field.
✅ Press Add Manually.
✅ Enter your routing and account numbers.
✅ Open Cash App.
✅ Select the Balance tab or the $ icon on the bottom of the screen.
✅ Press "Cash Out"
✅ Key in the amount you want to send to PayPal and press "Cash Out"
✅ Select deposit type (Instant or Standard)
✅ Confirm deposit with your Cash App PIN or Touch ID.
FAQ's
Do you need a bank account for the cash app?
The Cash App identifies you on the basis of your phone number and email address; it does not identify you like a bank account would by using an account number. There are other options that may include services like sending and receiving money from a debit card and spending the Cash App balance directly from that payment form.
How do I send money from my PayPal account to my Cash App account?
If you're looking to transfer money directly from your PayPal account to the Cash App, or vice versa, at this time it is impossible to do either directly or From the Cash app account.
To add your Cash Card to Google Pay from the Cash App You Need To Follow this Process.
✅ Tap the Cash Card tab on your Cash App home screen.
✅ Tap the image of your Cash Card. Select Add to Google Pay.
This was a short discussion on linking cash app cards to Paypal. The easy step guide has been shared above with a quick and effective method, and if you cant link your account, then suggestions have been discussed too. For more details and info, leave a comment in the box given below.