Learn How to Transfer Money From Google Pay to Cash App [ Updated Guide ]
Are you looking to transfer money from your Google Pay account to your Cash App? You're in luck because all the information you need is here! In this guide, we will help you easily accomplish a money transfer between your Google Pay and Cash App accounts, easily moving funds to get money into your bank account quicker.
Let's get started!
What Is Google Pay?
Google Pay, which has been rebranded to Google Wallet, is a payment application from the Google company. The Google Pay App can make online payments, spend money in-store, make in-app purchases, and send money to your peers.
How Does Google Play Work?
To begin to use Google Pay/Google Wallet, you start by looking for the Google Wallet app on your Google Pixel device. Alternatively, you can download Google Pay from the Google Play store.
Next, open the app and add your credit and/or debit cards. Once added, Google will ask you to verify your payment methods. Do that, and you're now ready to use Google Pay!
What Is Cash App
Cash App is an online money transfer app that allows you to move funds easily, sending money to those who need it. This app was launched in 2014 amidst the rise of different payment apps options such as PayPal and Venmo.
How Does Cash App Work?
Cash App allows individuals to quickly transfer money to one another via a cash app payment easily from their mobile devices.
To begin using CashApp, download the app to your mobile device and create a CashApp account. This account will allow you to access your cash app wallet and conduct banking needs by transferring funds. You can also use this payment app for different investment and Bitcoin options.
Once your CashApp account is created, you need to link your bank account with it. Once the CashApp user account is associated with a connected bank account, you can begin to send and receive money. Use the app to send money payments, transfer your cash app balance to your account, make requests from other CashApp users, and much more.
 To learn more about the things CashApp can do, click here.
Transferring Money From Google Pay to Cash App
You may find yourself with a balance on your Google Pay account that you want to transfer to your CashApp account. Here are all the steps you need to get it done:
Step One: Create a Google Pay Account
Before beginning any money transfer, you must set up a Google Pay account. To do this, download the Google Pay/Google Wallet app for Android or iOS. Once downloaded, open the app, set up your account, and link your debit card/credit card to get started.
Step Two: Set Up the Cash App
Next, if you don't have it already, set up your Cash App account to become a Cash App user, to do this, download the Cash App for Android or iOS, create an account, and link your regular bank account.
Step Three: Connect Google Pay and CashApp With a Cash App Card
Next, you'll want to add a Cash App Card to Google Pay. You'll do this using the Cash App. Start by opening Cash App, going to your home screen, and clicking the image of your Cash Card. You should see a prompt to "Add to Google Pay" that you will click, following the instructions to add the card.
Once complete, you'll open the Google Pay app to add your Cash App card. Select the Google Pay Menu, select "My Cards" and then the "+" option. From there, you can choose "Add a credit or debit card" and enter your Cash App card information. Once finished, Google will ask you to verify the payment method. Once verified, you're ready to transfer.
Step Four: Transfer Funds Between Google Pay and Cash App
Now that your accounts are connected, you can now send money from Google Pay to your Cash App account using the Transfer Out option on the app.
Open the Google Pay app, tap your Google Pay balance, then select "transfer out" as your option. Then, select the amount to transfer, choose the correct payment method (Cash App card), then select the "Transfer Out" option. Your money should have been successfully transferred!
Set Up Google Pay For Send Money To Cash App.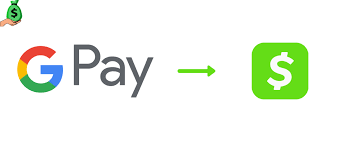 You must know how to set up Google pay before asking. How can I send money from Google pay to the cash app? To set up Google pay, follow these steps.
Step:- 1 Download and install Google pay from your phone's App store or Play store.
Step:- 2 Open Google pay and add a credit or debit card but before that, you must add a payment method if you are a first-time user.
Step:- 3 Google will verify your authenticity via SMS or email.
Step:- 4 Now Google pay is ready to use.
How To Transfer Money From Google Pay To Cash App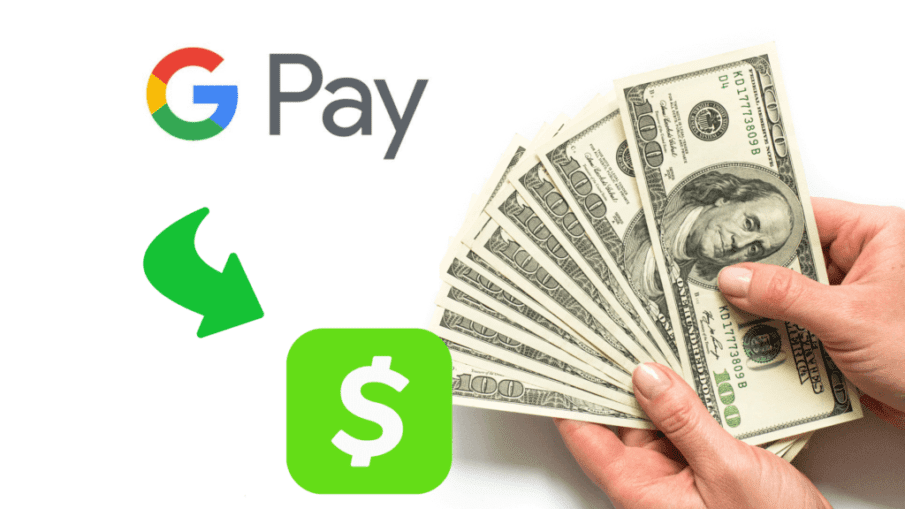 Before transferring money from Google pay to the cash app, you have to add your Cash Card to Google Pay from the Cash App and follow the given steps.
Step:- 1 Go to the cash app's home screen and tap the cash card tab.
Step:- 2 Cash card image will be open; tap on it.
Step:- 3 Select the option Add to Google Pay.
Step:- 4 Follow the instructions to add.
Suppose you won't be able to solve it or follow it. You can do a Live chat with the Cash app Customer care person.
How To Register Cash Card To Google Pay
Adding your cash card to the Google pay app is a straightforward process. Just follow a couple of steps given below.
Open Google pay and tap the payment method.
Fill in the details as asked.
Validate your account.
Your cash card is added to Google pay.
After adding your card, you are all set. Now you can send money from Google pay to the cash app.
In Conclusion
As you can see, moving funds from your Google Pay account to your Cash App isn't as complicated as one might think! Once connected, you can use these mobile app tools for seamless payments and transactions.
Frequently Asked Questions
Still, have questions? We got answers! Here are some people's most commonly asked questions about money transfers between Google Pay and Cash App.
How to transfer money from google pay to the cash app?
There is no direct money transfer from google pay to the cash app. You can transfer money to your bank and then add money to your cash app account.
Can you send money from the cash app to google pay?
There is only one way. Go to your Google pay wallet and add a cash card as a payment method. Now you can add money to your Google pay account from the cash app or send money to Google pay from the cash app.
How long does it take to transfer money from Google Pay to Cash App?
Transferring a Google Pay balance to Cash App with a Cash Card is a transaction that can be completed in as little as a few minutes.
Is Google Pay the same as Google Wallet?
Google Pay had its name changed to Google Wallet in 2022. Google Wallet functions like Google Pay does, allowing users to easily store digital cards (debit card/ credit card, gift cards, boarding tickets, etc.), do P2P payments, and more.
Do I need a bank account to use Cash App?
While Cash App strongly recommends connecting Cash App to your existing bank account, you do not need a bank account to become a Cash App user with an account or add money to your balance. To learn more, click here.
Where is Google Pay accepted?
Google Pay is accepted at most retailers that accept mobile payments. This includes most major retailers, grocery stores, pharmacies, etc. Click here for more information.