Last Updated on August 15, 2022 by Claire Dickey
The Cash App Doordash Boost is one of the most requested integrations that we've ever added to the platform. Not only does it give people a convenient way to buy online from local merchants with their smartphones, but it's also a really fun way to try out new food. We were so excited to see what would happen when we released this feature.
Cash app is an online money transfer service with a lot of features. When using Cash App, you can make payments, purchase things, and even get discounts through the boost feature of Cash App.
Boosts are a good option to save your money when making purchases. You can also use the boosts with DoorDash if they are available in your Cash App boosts section. 
What is a boost on Cash App?
Bost is a Cash App feature that gives you instant discounts on your bills when using the Cash Card with hotels, restaurants, coffee shops, or other merchants. With a boost, you can get instant cash backs and can save at least 15% money.
You can even boost your Amazon payments, bitcoin transactions, online purchases, or groceries. To use a boost on Cash App, you must have a Cash card.
Recommended Reading: Cash app surveys
How To Use Doordash Boost In Cash App
Boosts on Cash App are easy to activate. However, you can only use one boost at a time.
To start saving money with Cash App boosts, follow the steps:
Launch the Cash app on your device.
Click on the cart icon from the bottom of your home screen.
Now click on "save with boost"
Look through the available boosts and select your preference.
Tap on "Activate boost" to activate a boost of your choice.
You can see the logo when the boost is active.
Once the boost is activated, it will be applied when you use the Cash card for making a purchase.
Can I use Cash App for Doordash?
Yes, you can use Cash App to pay for your Doordash order. You need to pay through your Cash card and can also apply a boost to save some money!
Doordash accepts all kinds of cash payments hence, Cash Cards can be easily used for Doordash payments.
What is Doordash boost?
Doordash is a food delivery service from where you can order foods and drinks from a restaurant around your area.
Doordash boost on Cash app lets you earn cashback or discounts when you pay with your Cash Card for a food order from Doordash.
How to activate Doordash Boost on Cash App?
Using a particular boost depends on its availability. If the boost is available in the list of boosts on the Cash App, you can activate and use it.
You can use Cash Card to make payments to Doordash as they also accept card payments. Hence, you can use Doordash boost with your card. Let us see how can you activate a Doordash boost on the Cash app:
Launch the Cash app on your device and tap on the cart icon at the bottom of your screen.
Now, click on "save with boost."
Look for the Doordash boost offer if available and click on it.
You can see the terms and conditions of using the boost. Make sure you read it.
Finally, click on "Add Boost" to use your discount.
Discounts on boosts are not always the same, sometimes there can be 15% or even a 50% discount at times.
Recommended Reading: Can you use the same debit card on two cashapp accounts
How can I pay Doordash?
Doordash accepts all kinds of credit and debit card payments. You can use a Visa, Discover, MasterCard, and American Express to make payments to Doordash. In addition to these, you can use your Cash Card to make your payment.
What are the discount limits with the Doordash boost?
Doordash boosts have maximum discount limits. You can get a Doordash boost of 10%- 15% with a Doordash boost. This limit can also sometimes be even higher.
How does Doordash boost work?
Doordash discounts get applied to the bill. You first need to pay the whole amount and then the discounted amount gets credited to your Cash app account. Hence, make sure you have enough money in your Cash card to be able to order.
How does a boost work?
Boosts with Cash App provide you instant cashback when you are making purchases with your Cash card. It can be used with restaurants, online purchases, grocery stores, and many more.
You need to turn on the boost manually as the Cash App doe not set it automatically.
Boosts get updated regularly and you can get a variety of offers with them. Some boosts can get you a percentage off while others can give a flat dollar amount off. From time to time the feature gets updated in the Cash app.
How to use a DoorDash Boost without a Cash card?
Even if you do not have a Cash Card yet, you can use the boost. Let us see how:
Cash App has the feature to provide you with your Cash Card number even before your Cash Card arrives. Hence, you can use this feature to your benefit.
Launch the Cash app on your device.
Tap on the card icon on the bottom of your home screen.
Request a Debit card.
As soon as you request a Cash card, you will get your debit card number.
You can also see a list of boosts now.
Look for the DoorDash boost offer and click on it.
Make sure you have the required money in your Cash app balance.
Now, go to DoorDash to place your order and use your Cash card number to place the order and use the boost.
You will get the confirmation email of your order from DoorDash. Find and keep the receipt for further use.
Why is my Cash App card getting declined on DoorDash?
If your Cash card gets declined, make sure you have entered the correct card number. Visit your account and check the Cash Card number to find out if you made a typing error.
Your payment might get declined if you do not have enough money in your Cash App. So, make sure you have enough money in your Cash App. If you do not have the full amount as your bill, you cannot use the boost as boosts work by first deducting the amount from your balance and crediting the cashback later. 
Why can't I use the boost on the Cash app?
To use the boost feature, you must have a Cash Card on the Cash app. Ordering a Cash Card from Cash App is free of cost. However, you must have the Cash App downloaded on your phone and must be 18 years or older to apply for a Cash Card.
Once you verify this information, you can order the Cash Card. It usually takes 10 business days to arrive. You can use only one boost at a time and change it with time depending on the offers available.
Limitations while using a boost:
You cannot use a boost too many times in an hour. You can only use it once an hour.
Boosts get retired daily and new boosts appear.
Read about the boost you want to use beforehand. Category-wise, boosts can only be used with one category.
Once you use a boost, it disappears.
In Conclusion: Cash App Doordash Boost
Cash app boosts are an effective way of saving money on your Cash card. There are various types of boosts available daily on your Cash App.
Note that, to obtain the boost you must use your Cash Card for making payment on DoorDash.
With DoorDash convenient paying options, you can avail of the offers on your Cash App and enjoy the benefits non-card users don't.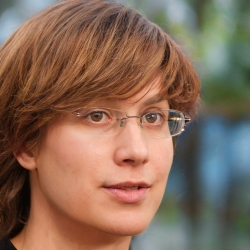 Latest posts by Claire Dickey
(see all)
Was this article helpful?