Cash App Sugar Daddy Scam: Everything You Need To Know
One of the popular scams on the Cash app is the Cash App Sugar Daddy Scam. The scam involves sending fake funds to the victim's Cash App or Bank account.
In this scam, the fake sugar daddy makes the sugar baby believe that they will receive or already received a large amount of money.
However, in return, the fake sugar daddy or the scammer asks for some money back. Once you pay the money back to them. They will instantly block you. Also, if they have paid any sum of money to your Cash app, then they will reverse the transaction later. As a result, you will end up losing your money at the end.
As you already know, the Cash app is one of the most popular apps for money transactions. Hence, it attracts a lot of scammers, and they try to scam people in different ways.
However, recently we are experiencing a spike in cash app sugar daddy scams. These scams usually target financially vulnerable users.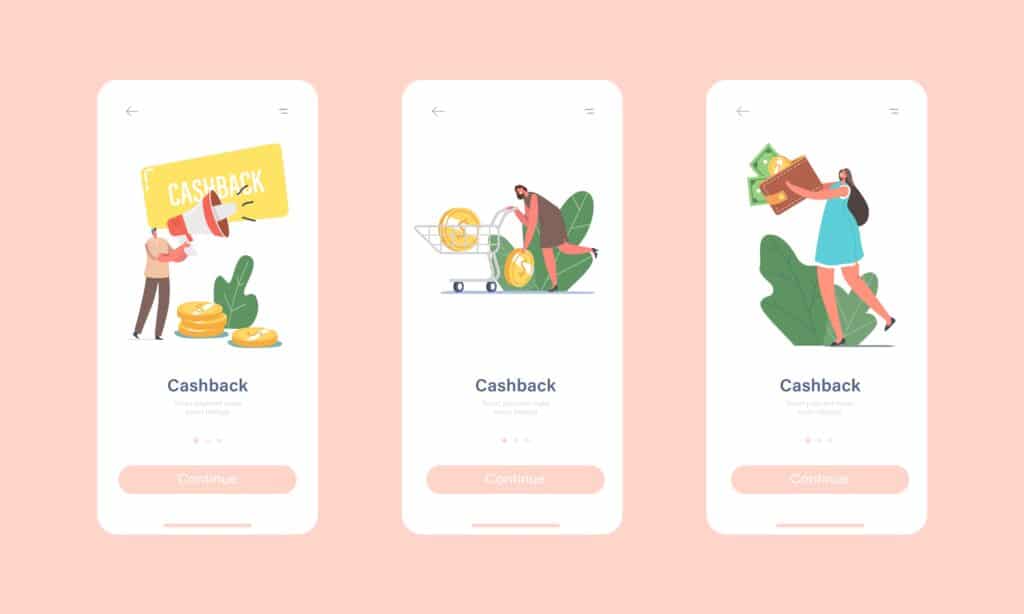 Sugar Daddy Cash App Scams
To help you know more about the scam, let me talk about the setup. And for this, you can look at this potential scenario on how cash app sugar daddy scams work out:
Sugar Baby: Hey, can you please send me some money on my Cash App.
Sugar Daddy: Sure. Please share your $cashtag.
Step Baby: Here it is $cashtag-id.
Sugar Daddy: My Cash App account has reached the monthly limit. Can I make the payment through any other method? I can add the money directly to your Cash wallet. Just share your Cash app login details.
Over here, as you can see that the scammer will try hard to avoid any secure payment methods like the Cash app. This is because cash app transactions happen instantly, and they cannot get a refund unless the other person sends it back.
The scammer knows it. As a result, they will try to avoid these payment apps. Instead, they might want to use payment methods like credit cards which have many loopholes.
Can you Get Scammed on Cash App Sugar Daddy?
It is absolutely possible to get scammed on Cash App by scammers acting as Sugar Daddy or Sugar baby. As a scammer, they will try to offer you lots of money, take care of your bills and propose to become your sugar daddy.
Also, they will try to convince you in every possible way. Even they might promise to buy you expensive gifts. And if you fall for such scams, you will definitely get scammed.
What is Cash App Nigerian Prince Scam?
The Cash App Nigerian Prince Scam is another popular scam. It is an advanced fee scam where the scammer promise to offer you huge amount of money in facilitating the transfer of a sum of money. Instead, they will ask for a small up-front payment.
But if you get into the scam and try to pay the up-front payment, your bank account might get empty.
How does Cash App Sugar Daddy Scam work?
The scammer will act like a sugar daddy, and there are two ways they might play the scam. In the first scenario, they will promise to offer you a huge sum of money. But they will ask for an upfront payment at first.
The second one involves the scammer paying the sugar baby a huge sum of money. But in this case, the scammer will ask you to send some amount of cash back.
Once you send the money, the cash will get disappeared from your bank account. As a result, you will actually end up losing the money you had returned.
How Do You Tell If A Sugar Daddy Is Scamming You?
While sugar dating can be a lot of fun, it's important to watch out for scammers. In the past year alone, millions of dollars have been lost by sugar babies and sugar daddies because they didn't know how to identify scammers using common tactics.
If someone is asking you for money or your financial information, or if they're using a fake profile, you could be a target for a sugar dating scam.
Check out these red flags and recognize the warning signs of a sugar daddy scam:
1) He asks you to wire him money or use an instant cash transfer app
Most banks have ATM machines in branches or lobbies that allow you to get cash from your account. If a sugar daddy asks you to go to the ATM and withdraw money for him, or if he's asking you to send it by wire transfer service like Western Union, that should be a huge red flag.
Even innocent requests for "gas" money can end up being scams. Scammers will ask sugar babies to use a cash transfer app like Venmo, Square Cash, etc., to send them money.
Remember- if you aren't shopping with your sugar daddy at the mall or grocery store, and he's asking you to use an instant cash transfer app for him- that should raise some red flags.
Recommended Reading: Can you get scammed on cash app sugar daddy
2) He has no friends on his Facebook profile
A sugar baby's experience on a site like Seeking Arrangement is largely based on her reviews ranking and the number of friends she has. If you notice that your sugar daddy doesn't have any Facebook friends or if he has very few, you should be suspicious.
Scammers will sometimes steal actual sugar daddies' photos and bio information to create fake profiles. Scammers may also create fake profiles with photos that belong to models or celebrities in order to attract more sugar babies.
If you notice that your sugar daddy has no Facebook friends, be suspicious and do some investigating on your own before giving him personal information.
3) He says his job is very dangerous
Scammers use this trick to gain sympathy and to make women feel like they need to help "rescue" their sugar daddy. Usually this happens when a woman is trying to get close to her "sugar daddy" by asking questions about his job, especially if he's in the military or law enforcement. Be careful of these answers- not only can it be fake, but it could be a ploy to gain emotional control over you.
4) He wants to be your very first date.
The majority of sugar daddies should not want to meet with an inexperienced sugar baby for their first time. The best way to tell if someone is a scammer is by how they respond to things like meeting in public, meeting your friends and family, etc.
Scammers will want to meet in a place that is quiet and private so they can get you alone quickly to scam you out of money. If your sugar daddy wants to meet on the first date and wants very little about himself revealed, be suspicious and research his name to see if he's been reported for scamming women.
5) He immediately starts flirting with you
If a sugar daddy is messaging you and asking to join the site within five minutes of speaking to you, that's a red flag. Scammers will message women almost instantly to build a rapport very quickly.
They'll use a lot of sweet talk and false flattery in order to get what they want. If the site says someone has viewed your profile, but he's messaging you faster than that can happen, be suspicious.
6) He's very vague about himself
Scammers are usually good at weaving stories that seem plausible on the surface. However, if you notice that your sugar daddy is being extremely vague or elusive about his personal interests, job, family- that should be a red flag.
He may give you the runaround when it comes to revealing more about himself or ask you to reveal more about yourself before he does.
7) You can't seem to get him off the site… ever
You have 24 hours for someone to accept your invitation to connect, so if someone is on the site constantly but never requests to connect with you, be suspicious. It's possible that your message could have gone into his spam folder, but if he continues to "like" photos of other girls without accepting your invitation- that should be a red flag.
8) He doesn't want to meet in person
This is a very important one. If your sugar daddy seems adamant about not meeting face-to-face or says that he doesn't want to meet up because of your age, height/weight (especially if you're much taller than him), etc., be suspicious.
Also, be wary if he tries to convince you that the site isn't safe or that he wants to talk on the phone for months before meeting.
Recommended Reading: How to change pin on cash app card
Sugar Daddy Scam Instagram Cash App
The Instagram spammer is now targeting men as well as women. If you're a guy, and you post any one of the following tags in your caption or comments, there's a good chance that you'll receive an unsolicited CashApp from a user named.
The Cash App allows users to send and receive money quickly, similar to PayPal.
The Instagram spammer is using the images of beautiful women in an attempt to make their posts go viral. The scam works by getting guys who follow these beautiful models on Instagram to add the tags #dating or #sugardaddy, because they think it'll get them closer to the girl.
The unwanted Cash App requests start rolling in, and before you know it your account is empty.
The profile for the spammer reads "Make money with PayPal by becoming my partner." They try to appear trustworthy by using images of beautiful women, so their victims will feel inclined to send them money thinking they're buying into a business opportunity.
The profile also says "Everyone can become a millionaire," and it's clear they want to prey upon users by making them think money is just around the corner.
The scammer sends an unsolicited Cash App, which allows the victim only 20 minutes to cancel before $1 appears in their account. The scammer then goes on to say that the victim needs to send $5 for an "application fee."
The Cash App transaction cannot be canceled once $1 is sent, which becomes a red flag for this scam.
By sending $5 via Cash App, the scammer then explains how they can make thousands of dollars within weeks by becoming their business partner. They try to create a sense of urgency by saying that the offer will expire in 30 minutes, and then they'll disappear.
The scammer also requests that users post photos or videos on YouTube with their Cash App screen name tagged inside for additional exposure.
The scammer requests that victims send them an email at [email protected], because PayPal doesn't allow affiliate accounts from personal email addresses.
Final Words:
So that was all for the Cash app sugar daddy scam. Overall, when dealing with such scammers, you should never send any money, account details, or any other details to them.
Even if someone seems legit to you and paid you a lot of money without asking for cash back. Then don't trust the person right away. Instead, be absolutely sure that the person is genuine.
Because sometimes, the scammer might send you lots of money and you would end up spending it. Later, the scammer will reverse the transactions, and all the expenses will be on you.